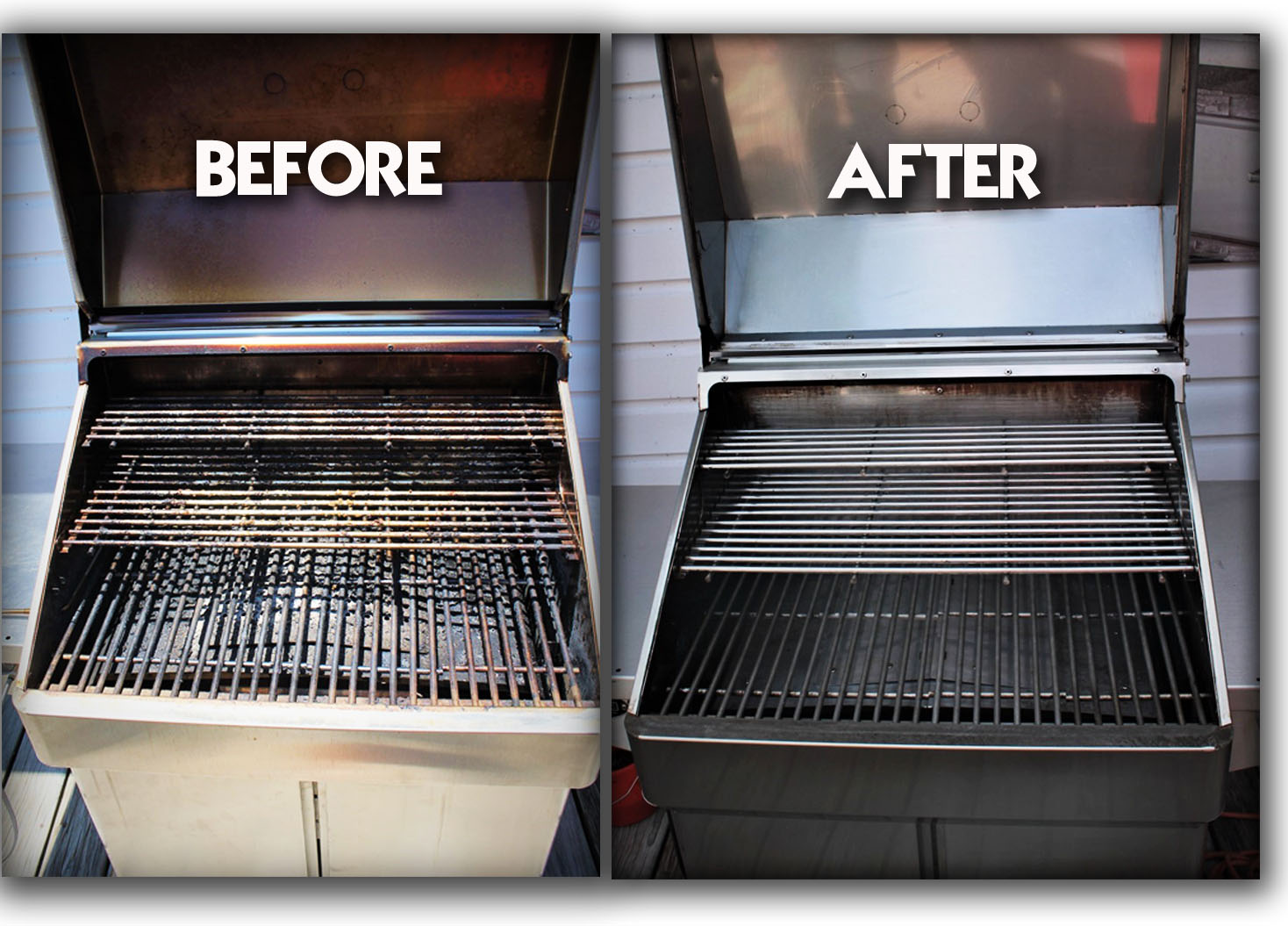 Professional BBQ Grill & Outdoor Kitchen Cleaning Services in Jacksonville, Florida
The GrillSOS team consists of highly trained BBQ grill cleaning experts committed to providing you with the most convenient and effective mobile grill cleaning service available in the Jacksonville area.
Welcome to GrillSOS
Professional Cleaners of Quality BBQ Grills & Outdoor Kitchens Serving Jacksonville, FL
GrillSOS is a locally owned boutique grill cleaning service offering professional BBQ grill cleaning services to all grill enthusiasts in the greater Jacksonville area looking for a top notch grill cleaning experience. Maintaining a clean grill is essential to healthy grilling and increases the useful life of your grill investment.
We recommend an biannual professional deep cleaning of your grill, or perhaps more often depending on use.
At GrillSOS, we stand behind not only the quality of the grill cleaning service we provide, but also the quality of the experience you'll have working with our grill cleaning team. We have the equipment, experience, and expertise to safely and properly clean all types of gas BBQ grills.

Our grill cleaning service is completely mobile and frequently cleans quality gas grills not only in Jacksonville, Florida, but throughout most of the Northeast Florida area, including Ponte Vedra Beach, St Augustine, Fleming Island, Orange Park, Fernandina Beach, and more. We look forward to being your local grill cleaner of choice!
Please note that we do not perform any repairs requiring LP gas licensing. Please call a licensed LP gas vendor for any such repairs.
For more information or to schedule an appointment, please call 904-436-1233 or email bbq@grillsos.com.