Grill Cleaning in Jacksonville, FL By GrillSOS
GrillSOS has the equipment, expertise, and skill required to provide a safe and effective professional deep cleaning of your quality BBQ grill. Our BBQ Grill Cleaning Service Includes:
Deep Steam Bath Cleaning of:
Grill Racks / Grates
Warming Racks
Flavorizer Bars
Heat Plates
Polishing of:
All Exterior Stainless Steel
Inspection of:
Grill components and recommendations for any needed repairs
Complete Degreasing of:
Grill Hood
Control Knobs
Thermometer
Briquette trays
Rotisserie Racks
Drip Pans
Pull-Out Trays
Wire Catch Pan
Our meticulous cleaning process uses the most advanced process and premium cleaning products to effectively remove all of the grease, gunk, and carcinogens that naturally accumulate on your gas BBQ grill over the course of normal use. We also will buff any surface corrosion and surface rust to work to remove all corrosion that has not yet penetrated deep into the metal.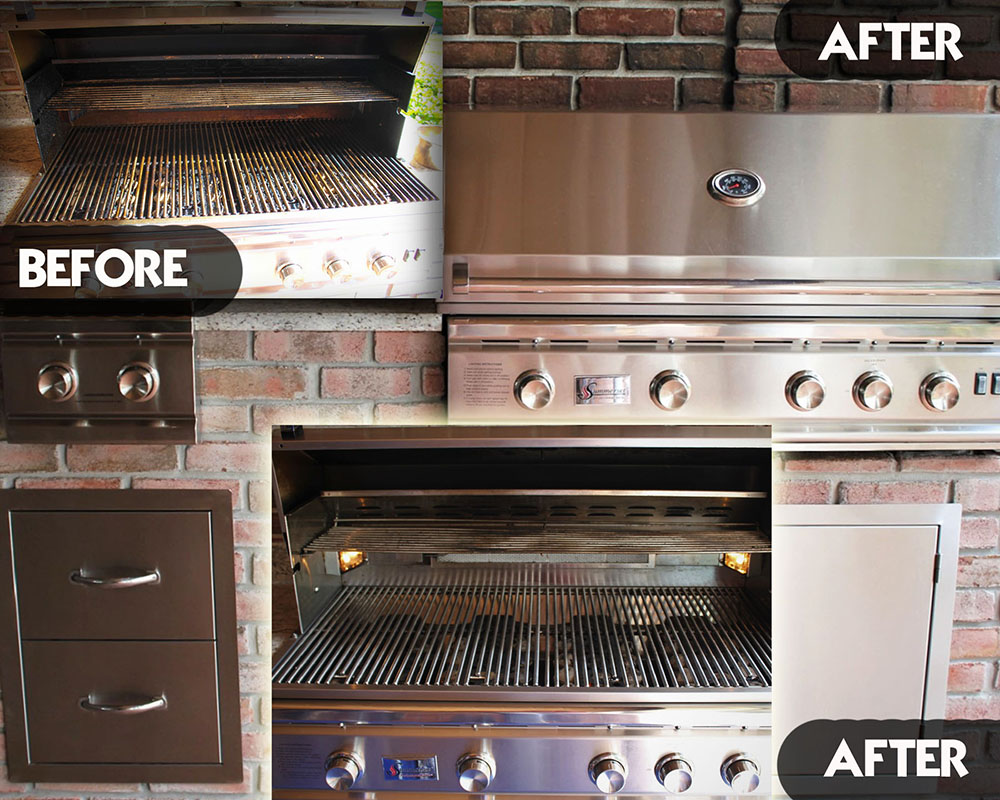 The parts of your grill that are removable and safe to submerge will be cleaned in our hot steam bath tank of our trailer mounted cleaning system, providing the deepest possible level of clean. The grill interior is thoroughly scraped, scrubbed, and degreased by hand as we work tirelessly to remove the baked-on crud down in the grill. We also thoroughly clean, buff, and polish the exterior of the grill to restore it back toward its original luster.
Additional Services We Provide:
Above-Grill Hood & Hood Filter Cleaning
Side Burner Cleaning
Our process is safe, effective, convenient and healthy. When your BBQ grill hasn't been deep cleaned in months, grilling on it introduces your food to all kinds of carcinogens and other nasty stuff like droppings from the critters that like to snack on your leftovers after you've finished grilling. Yuck!
To get started, all you need to do is contact us and let us know what you need. We'll provide you with a quote, schedule you for prompt service, and take care of your deep grill cleaning needs. If you'd like to set up recurring service, after the initial service is performed we can then offer a reduced price for recurring service scheduled for every 6 months or more frequently depending on your needs.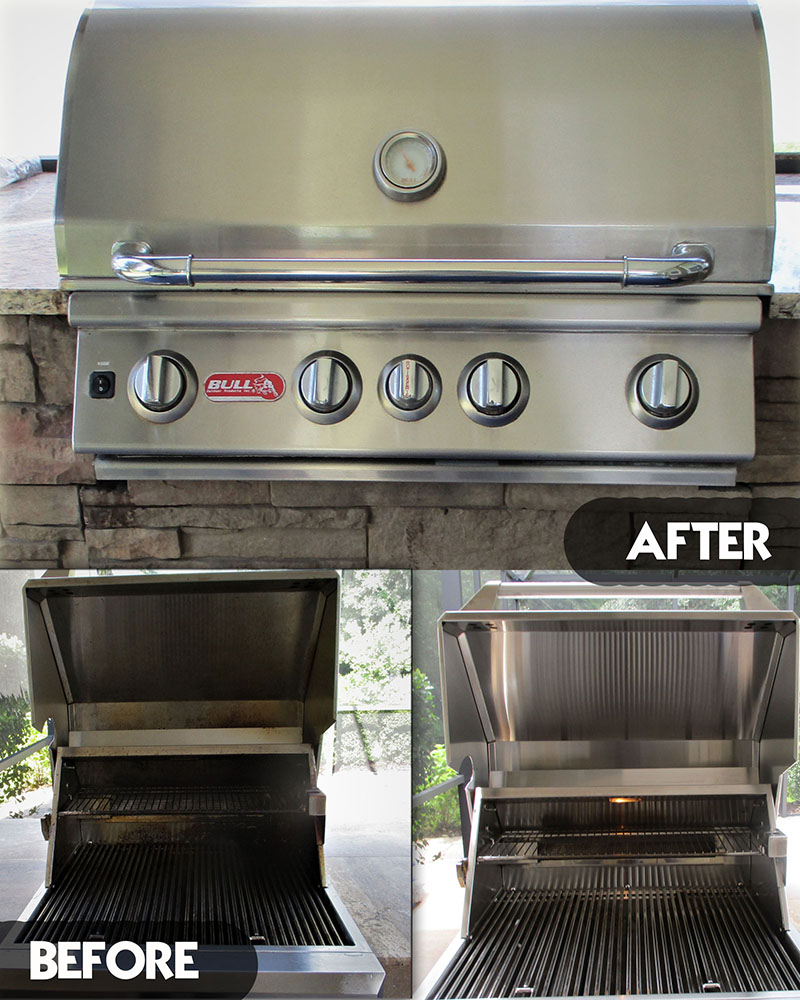 Read some of our recent reviews on Google
Ben did an amazing job repairing my grill. He was very knowledgeable and gave instruction for preventive care and maintenance. 10/10 service and professionalism. Thanks Ken O.

Kenneth Owens Jr


9/13/2023

Great company to deal with and Ben is a terrific face of the company. Ben was on time, explained the procedure and timeframe, and completed the job to our complete satisfaction - within the timeframe he provided. Our grill is sparking and his work area looked completely when he was finished. We will definitely have Ben return next year.

Diane Cotroneo


9/12/2023

Grill was long overdue for a good cleaning. The results were better than anticipated! Not only was it a great experience, I learned some important info for maintaining my grill. Money well spent and I will definitely use them again!

scott pool


9/05/2023